Simplify the bottom toolbar
Currently, it is not possible to include only the grid buttons while scanning. The scan will start at the message window, then go to the grid, then the bottom toolbar. However, you can simplify scanning significantly by hiding buttons from the bottom toolbar.
This can also be helpful for people who can touch the screen but often accidentally hit these buttons.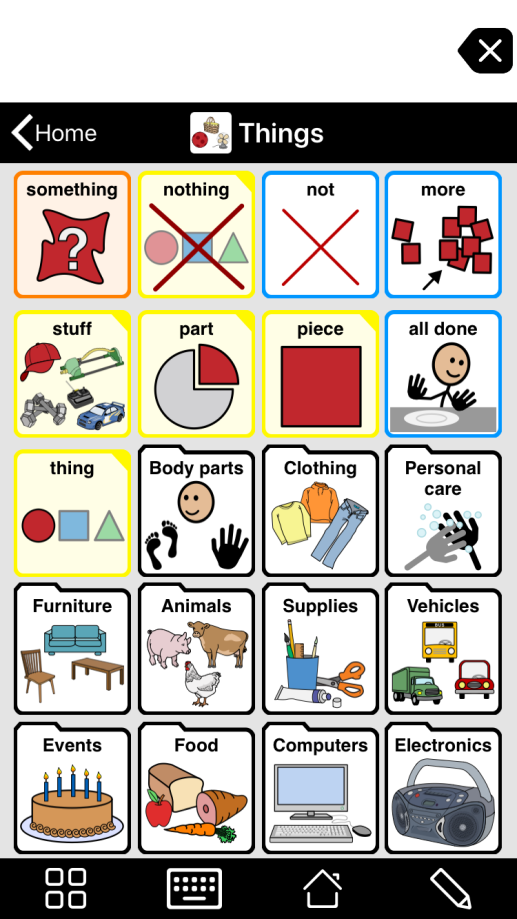 Go to Options* .
Tap Restrictions.
Under Toolbar, you can toggle OFF Edit Mode, the Keyboard Button and the Home Button, to hide their buttons. (It's worth considering keeping the keyboard button to provide access to the alphabet.)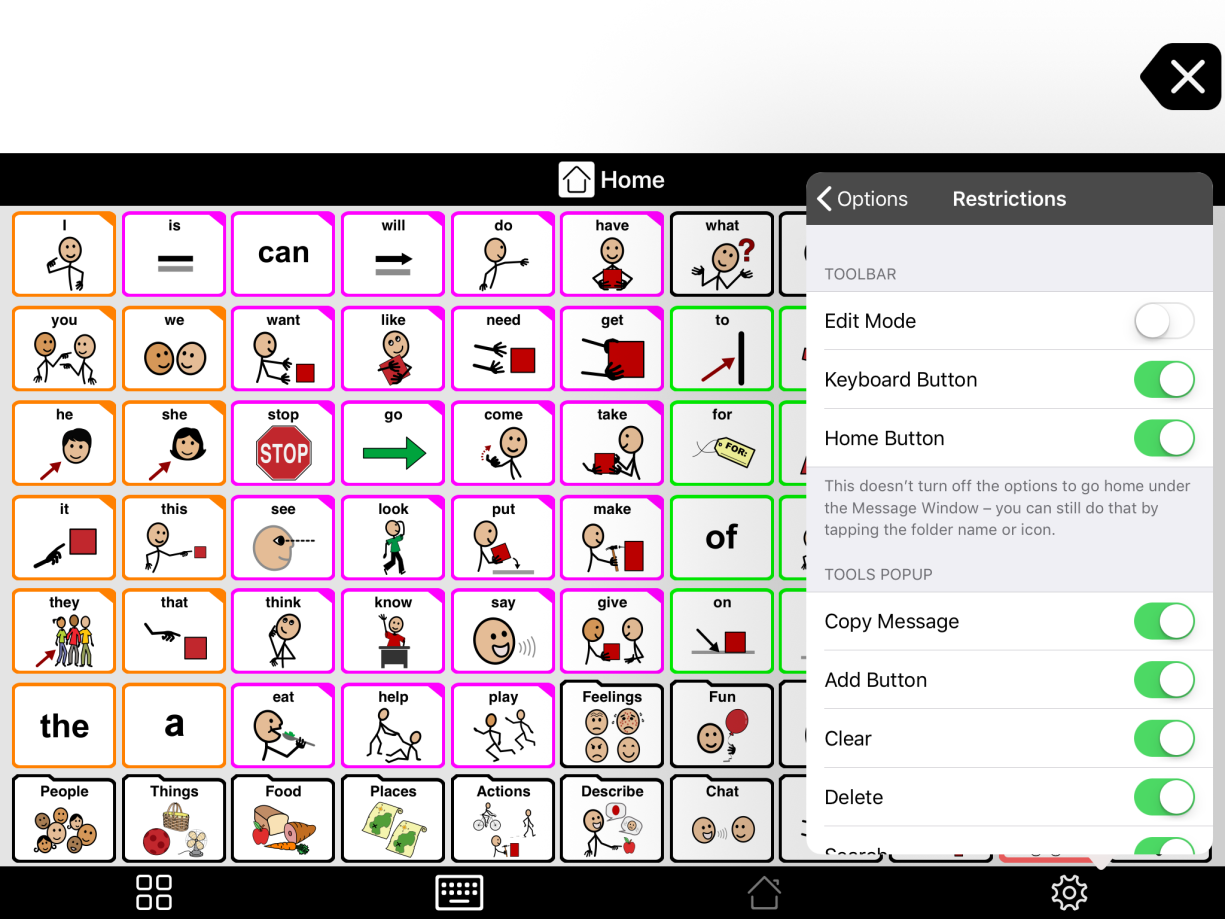 Suggested articles
*On iPhone and iPod touch, you will find the Options button in the Tools popup at the far left of the bottom toolbar.