New in Proloquo2Go 6: Audio recording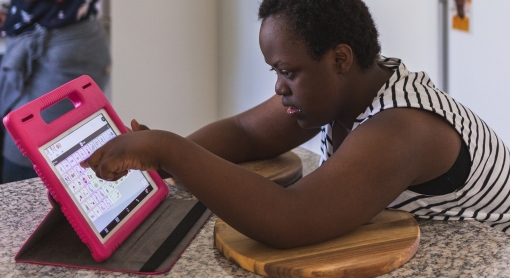 In Proloquo2Go 6, we're implementing one of the oldest and most popular feature requests: adding audio recordings to buttons to replace text to speech. We think the range and customization this feature will allow you to add to the vocabulary will make it a great addition to the app.
Behind the scenes with Lost Voice Guy - Award winning comedian
Lee Ridley AKA Lost Voice Guy can't talk but isn't silent. He is (probably) the first stand-up comedian to use a communication aid. He won Britain's Got Talent 2018.