Removing boundaries - Parents talk about Proloquo2Go
Alarna, Tyrone's mother, always considered herself an advocate for her son, however, now that he is using Proloquo2Go she has found that he can speak for himself.

Joy in everyday things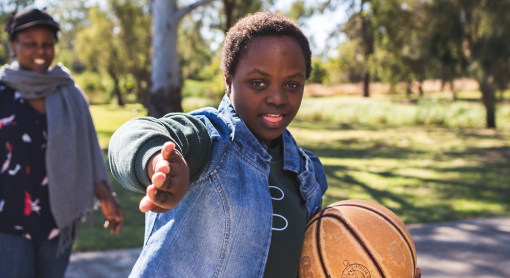 Recently, Bonita got her own iPad with Proloquo2Go and already it is changing her communication at home. 
Behind the scenes with Lost Voice Guy
Lee Ridley AKA Lost Voice Guy can't talk but isn't silent. He is (probably) the first stand-up comedian to use a communication aid. He won Britain's Got Talent 2018.