simPODD
PODD app and books in one. Simple!
Using PODD is now simpler than ever. This user-friendly app makes communication more intuitive and printing faster. From the makers of Proloquo2Go.
Free trial, yearly and monthly subscriptions available as well as multi-year licenses.
Our subscription plans
Start with a 1-month free trial
Yearly
Digital + Print
---
Print direct access PODD books right from the app
| USD | EUR | AU$ | GBP | CA$ |
| --- | --- | --- | --- | --- |
| 139.99 | 149.99 | 219.99 | 134.99 | 199.99 |
Monthly
Digital
---
Pay month by month, so you only pay for what you use
| USD | EUR | AU$ | GPB | CA$ |
| --- | --- | --- | --- | --- |
| 13.99 | 14.99 | 21.99 | 13.49 | 19.99 |
Regionally specific vocabulary for Australian and US English. Available for iPad.
simPODD multi-year license
3 and 5-year licenses are also available for purchase for simPODD. We recognize that subscriptions can sometimes be difficult for insurance reasons. In some cases, a multi-year license might be exactly what you need.
Easy to use AAC
simPODD is the only iPad app for PODD which combines both the digital page sets and a printing interface in one app.
Personalizing the app, editing and managing your books and page sets is now much easier. simPODD saves you time and effort and makes it easier to just start communicating!
The yearly subscription includes full access to the digital page sets and printing interface, and saves you money over time – two months free, compared to the monthly subscription.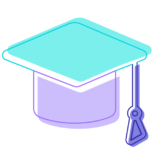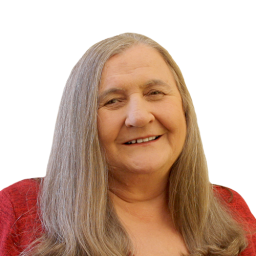 simPODD's integration of PODD communication books and electronic page sets in a single product supports people to "say what I want to say, to whoever, whenever and however I choose to say it"
Key features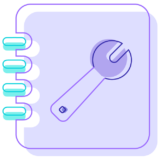 Easy to use app with guided set up ​
App designed specifically for PODD, with editing options and navigation totally intuitive. We listened to parents and speech therapists to create an experience which solves a lot of problems people have had using PODD before.
All of the PODD digital page sets: 15 Preschool, 15+ Preschool, 15 School, 15+ School, 60 Complex Syntax, 60 Expanded Key Word
Editing page sets has been totally simplified and streamlined
Features the well-loved SymbolStix library, which Proloquo2Go users will recognize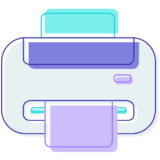 Simple to print
The only totally integrated app with a printing interface for PODD, which saves the hassle and time of switching from one program to another to prepare your PODD book. Printing is available with a yearly subscription and multi-year licenses.
Export your book in just a few minutes
Print the entire book in one go - instead of page by page!
Save your PDFs and print them as many times as you want. Everyone in the PODD communicator's life can use one!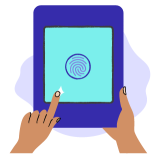 Your app your way
Your app should be as unique as you are. Not only is editing and personalization quick and easy, we also have a wide range of vocabulary options, dialects and voices available.
Regional dialects, including extra Australian vocabulary
40 natural-sounding Text to Speech voices, including our own children's voices. Includes Australian, British, American, and other regional dialects. Download as many as you want - no extra cost for extra voices!
Choose your subscription based on the features and price that work for you: yearly, with access to digital and print, or monthly with access to digital
Quality Text to Speech voices
simPODD lets you be you. Choose from 40 voices, from friendly adult voices to genuine children's voices with Australian, American, British and more regional accents. The voices are created using real recorded speech, so they sound surprisingly natural.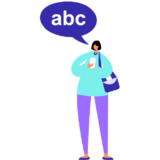 Help for your AAC journey
Help & Support
To get started with the app, you can find support materials on our Help & Support page or in the app.
Join the community
We've created Facebook groups for our community, where you can discuss and share tips about the app and supporting those who can't speak.
Ask our Support team
If you still have questions, you can contact our Support team for help. They're on hand to answer your questions 7 days a week.