Proloquo4Text
Speak up with text-based AAC
Not being able to speak isn't the same as having nothing to say. Children, teens and adults who can't (always) speak can use this Augmentative and Alternative Communication (AAC) app for iOS to communicate confidently. If you can write, you can use Proloquo4Text – it's that easy.
Make yourself heard
You'll love the freedom this Text to Speech app gives you to express yourself. Proloquo4Text's intuitive word and sentence prediction uses what you type to anticipate what you might say next – helping you save time and effort.
But what really makes this AAC solution stand out is the single screen layout, which keeps everything at hand. Proloquo4Text's versatility makes it useful for people with autism, cerebral palsy, ALS, and a range of other diagnoses.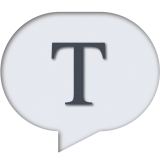 Built for your needs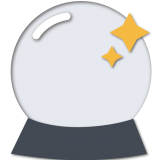 Communicate with ease
Type less and react quickly to the conversation at hand with smart features and a handy layout.
Prediction learns from how you write to give you suggestions for the next thing to say.
Create your own phrases, group them for fast access, and easily find things you've said before with history.
Access the keyboard, words and phrases from a single screen.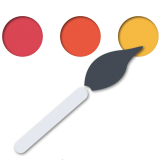 Use it your own way
Versatile and customizable, you can use this app's options and accessibility features to make it your own.
Use the app in 9 languages, and express yourself with 130 voices across 18 languages.
Tailor it to your needs with an accessible keyboard such as Keeble, Switch Control and VoiceOver.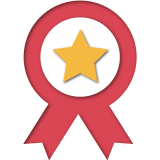 Above and beyond
Smart innovations and updates keep improving your experience.
We keep up to date with versions of iOS, and add support for new devices like Apple Watch for easy on-the-go use.
Supports multitasking mode for iPad, so you can communicate while using another app.
If you face losing your own voice, this app supports use of my-own-voice technology.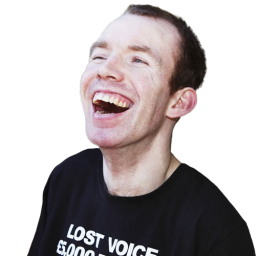 Proloquo4Text is a very powerful app. I especially like how I can have conversations at the same time without losing any text.
Voices that speak for themselves
Proloquo4Text lets you be you. Choose from more than 130 voices, ranging from friendly adult voices to genuine children's voices. The voices are created using real recorded speech, making them feel surprisingly natural. For some languages, you even have multiple options.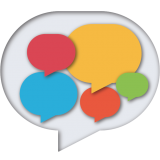 Behind the scenes with Lost Voice Guy
We're here to help
Help & Support
If you need help getting started with the app, you can find support materials on our Help & Support page.
Join the community
We've created Facebook groups for our community, where you can discuss and share tips about the app and AAC.
Ask our Support team
If you still need help, you can contact our Support team for help in English, French, Spanish and Dutch. They're on hand to answer your questions and help with issues 7 days a week.
Accessible Text-based AAC Bundle
Proloquo4Text and Keeble are now available together for US$ 129.99 – a discount of US$ 14.99 off the total price of the apps separately.
If you already own Keeble, you also buy Proloquo4Text at a discount by completing the bundle.
Autism Acceptance Month Discount
To celebrate Autism Acceptance Month, we will offer 50% off Proloquo2Go, Proloquo4Text, Pictello, Keeble, and Gateway! The 50% discount will be in effect from Thursday 2 through Saturday 4 of April.