Proloquo and Proloquo Coach
Getting started with Augmentative and Alternative Communication (AAC) can be overwhelming. We know the journey is not easy. That is why we developed Proloquo and Proloquo Coach. With step-by-step guidance and the support you need, you can make communication with AAC a part of your everyday life.

What are Proloquo and Proloquo Coach?
Proloquo and Proloquo Coach are a pair of iPad and iPhone apps designed to meet the communication needs of nonspeaking people, their families and educators.
Proloquo is a new, groundbreaking AAC app designed for nonspeaking children and adults learning language through AAC.
Proloquo Coach equips families and educators with the tools and knowledge needed to support children and students in their journey of learning to communicate using AAC.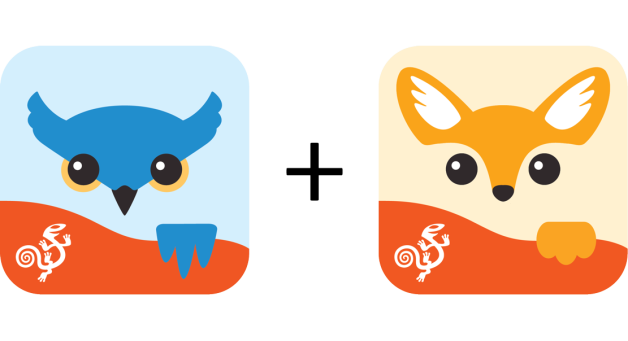 With Proloquo and Proloquo Coach you are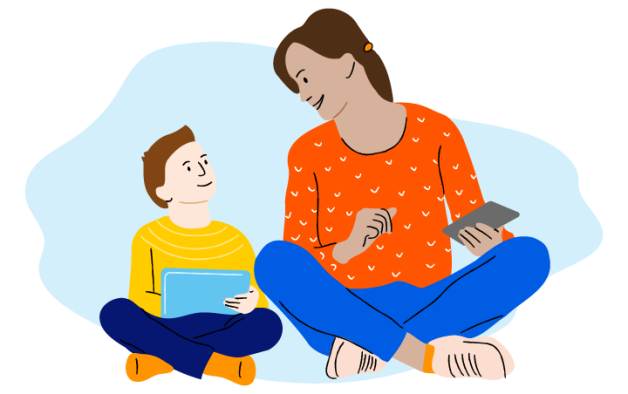 Supported
We've designed the apps to give you clarity and peace of mind that you are always on the right track.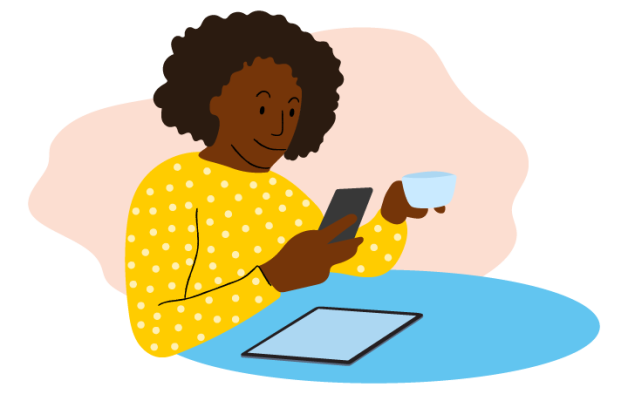 Confident
AAC is new and can be overwhelming - get the confidence you need to start and continue your AAC journey.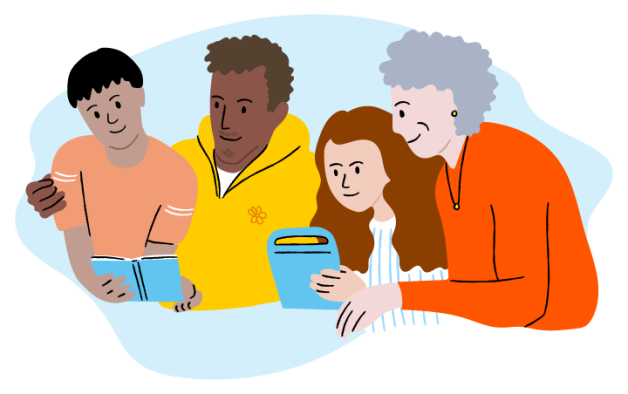 Connected
Freely share knowledge and involve those most important to you and your child.
More than ten years ago, we set out to change the world of AAC and make it an accepted and effective means of communication. Building on more than 300,000 Proloquo2Go downloads and countless community connections, we are now ready and proud to share with you the next generation in AAC technology: the Proloquo and Proloquo Coach apps

Proloquo
Proloquo is an easy-to-use AAC app for iPad and iPhone. It is designed for nonspeaking children and adults to support them as they learn language and communicate using AAC.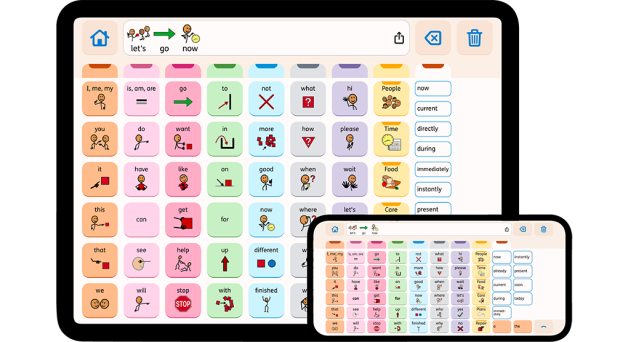 Why choose Proloquo?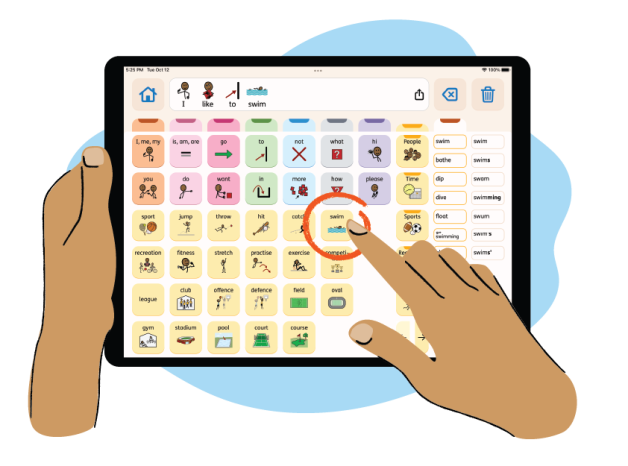 Easy to use
Pick up and start using the app right away. No complicated setup - just tap symbols to speak. Never get lost in the world of AAC.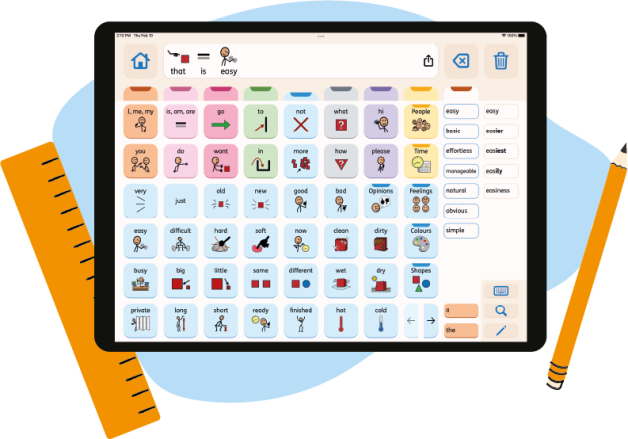 Designed for success
Support your child to express themselves. Proloquo's unique design uses the latest research and data from over 10,000 AAC users. See your child's language grow from their first words all the way to adulthood.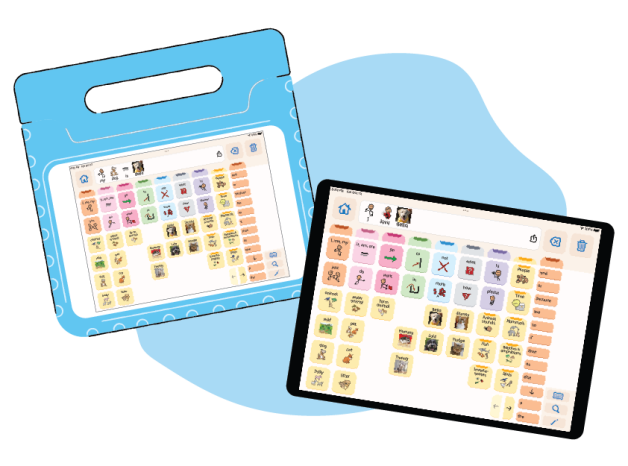 Free to share
Share Proloquo with teachers, SLPs, and grandparents for free. Synchronize across all devices. Get the support you need from those who care about you and your child.
Proloquo Coach
Proloquo Coach is Proloquo's companion app made for parents. It is designed to guide and support you in expanding your child's communication.
The app is free to use with a Proloquo plan and is available on iPhone and iPad. To use Proloquo Coach you need to have access to Proloquo.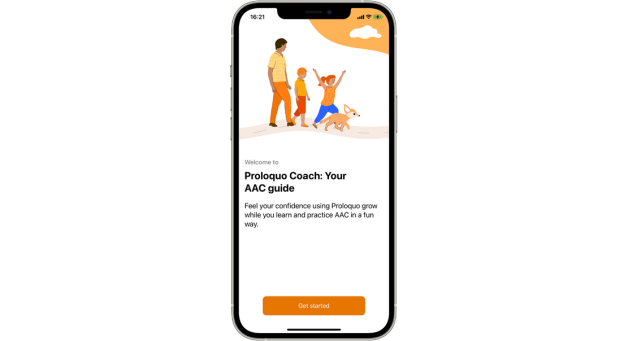 Proloquo Coach is for you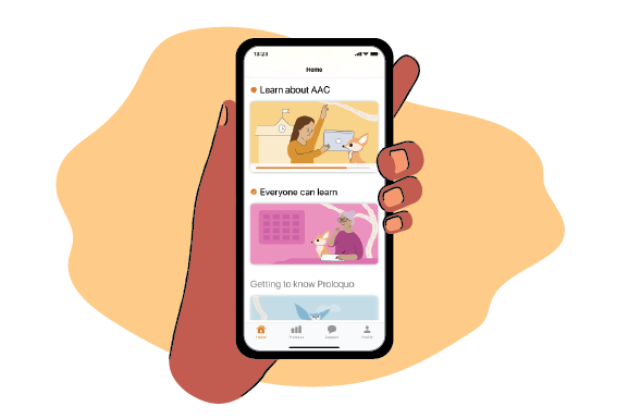 A guided start into AAC
Take the mystery out of AAC. Proloquo Coach's learning and practice chapters take you step-by-step through building your skills and knowledge as an AAC user. See an example article from Proloquo Coach.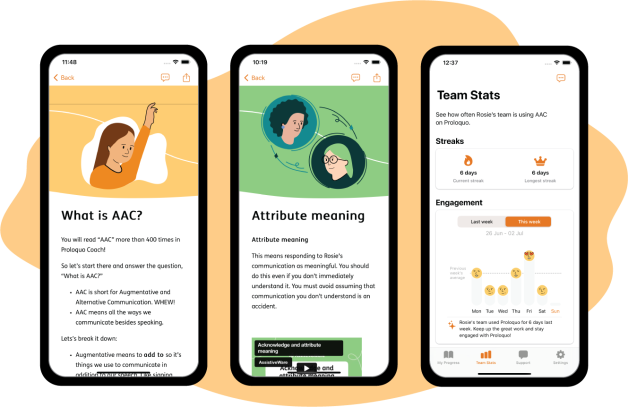 Practice makes perfect
Practice the right thing at the right time and establish good communication practices with personalized feedback and insights.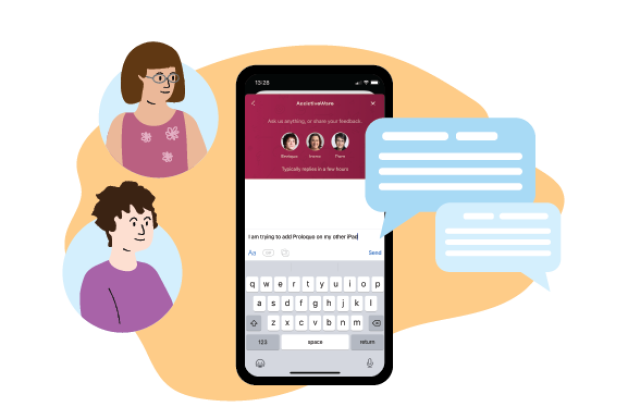 You are not alone
Get guidance and support at every step of your way. Gain access to in-app support from our AAC experts and never feel alone on the road to AAC success.
What others say about Proloquo and Proloquo Coach
"A re-imagining of what we know about comprehensive AAC, using a deceptively simple interface that still provides the user with access to a robust language system."
Jane Farrall
SLP and Special Educator
"Proloquo is packed with unique features that make AAC less intimidating and easy to use. Unlimited sharing is an absolute game changer! Proloquo Coach gives step-by-step guidance, and comes with the most responsive support team I've ever known."
Meghan Ashburn
Parent, creator of Not an Autism Mom LLC
"Elliott had an amazing breakthrough moment using your app. You could see the excitement, the joy in his face."
Mary Cannon
Mom to a toddler using Proloquo
"Proloquo is straightforward to set up and learn, intuitive enough to use when I'm verging on a meltdown, and robust enough to let me express myself fully."
Julia Tuttle
Autistic adult and part-time AAC user
"I love Proloquo as an AAC educator because it doesn't even allow for the most common pitfalls and mistakes that can be unintentionally made by therapists and caregivers."
Tiffany Modeste
AAC educator and user
"Proloquo Coach clearly incorporates not only research but also the views of actual AAC users to guide newbies through best practices. And support is so responsive, it feels like I have a whole team cheering me on!"
Endever*
Semispeaking autistic & AAC advocate
Proloquo and Proloquo Coach are available in English worldwide with five data-driven, locally relevant vocabularies for United States, Canada, Australia and New Zealand, UK and Ireland, as well as International English.
AAC professional? Find out more!
Check out our resource page for in-depth information about the design and benefits of Proloquo.
If you work or study in the field of AAC, you can also apply for a free Proloquo AAC Professional license!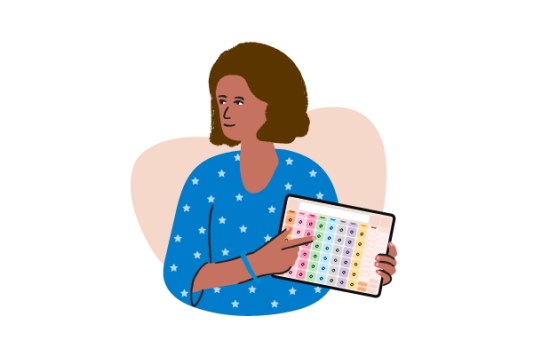 Find the plan that's right for you
Proloquo License
Suitable for insurance
1 to 5-year licenses available

Access to Proloquo Coach included

Share app at no extra cost
Proloquo license for schools
Pay per student, use on multiple devices

Licenses start when activated, not when purchased

Manage all licences from one central account
We offer a discount on Proloquo for users of Proloquo2Go - make sure to have both apps downloaded on the same device to access the offer. Please note the discount only applies to individual purchases.