Keeble
Type confidently with this accessible keyboard
Finding the right words to say can be a challenge, but typing doesn't have to be. This accessible keyboard is designed to make typing in almost any iOS app easier and faster for people with physical and vision impairments, and also has features to support dyslexics.
Typing made intuitive in every app
Keeble works in two ways - making it easier for you to type, and speeding up your typing. Visually, it's highly customizable - from colors to a wide range of fonts, including a dyslexia font. It's also designed to respond in ways which help you reduce typos and slipups– selecting keys on release and speaking as you type for example.

But easy access is just the basis of this app. The predictive text feature offers suggestions based on what you're typing. This not only saves you keystrokes - it can reduce typing effort by up to 60%.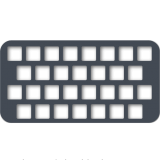 Built for your needs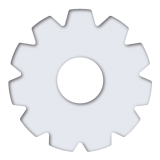 Type your way
Designed with highly customizable features to aid a range of impairments.
Visual impairments aided with large labels, high contrast and customizable color themes.
Motor skill impairments supported with adjustable key selection behavior.
Supports dyslexics with special fonts and features like speak as you type.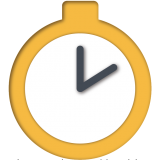 Time-saving and intuitive
Save valuable time and effort so you can focus on what you're going to say.
Reduces errors and typos with features like different selection settings and autocapitalization.
Prediction for single words or multiple words which is intuitive because it learns from what you type.
Quick access to your list of iOS Text Replacements in a handy scannable list.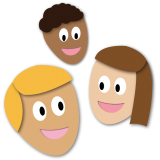 A comprehensive solution
Most accessible keyboards are language or impairment specific. Keeble covers a wide range of users.
11 supported languages: English, French, Spanish, Dutch, German, Italian, Swedish, Norwegian, Danish, Czech and Polish.
We support both vision and fine motor impairments through individual settings so if you have a combination, you can tailor it to your preferences.
Optimized for Switch Control.
Find the product that's right for you
Discount for schools
AssistiveWare offers a 50% discount when schools purchase 20 copies or more through the Apple School Manager Program.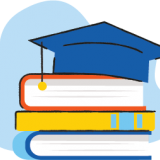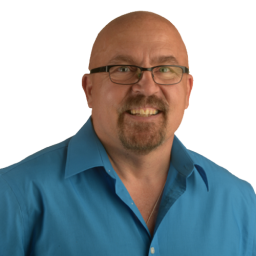 "

I love Keeble because it gives me a customizable keyboard that can be used with all my students. I can customize, personalize and optimize it to meet their needs. Great tool in my AT tool chest!
Mark Coppin, Director of Assistive technology at the Anne Carlsen Center and Apple Distinguished Educator
We're here to help
Keeble Help
If you need help getting started with this app, you can read the FAQs
Ask our Support team
If you still need help, you can contact our support team for help in English, French, Spanish and Dutch. They're on hand to answer your questions and help with issues 7 days a week.