Adjust Proloquo4Text Settings on your Apple Watch
Find Settings
Open Proloquo4Text on your Apple Watch
Scroll to the bottom of the list of phrases. You will see Settings.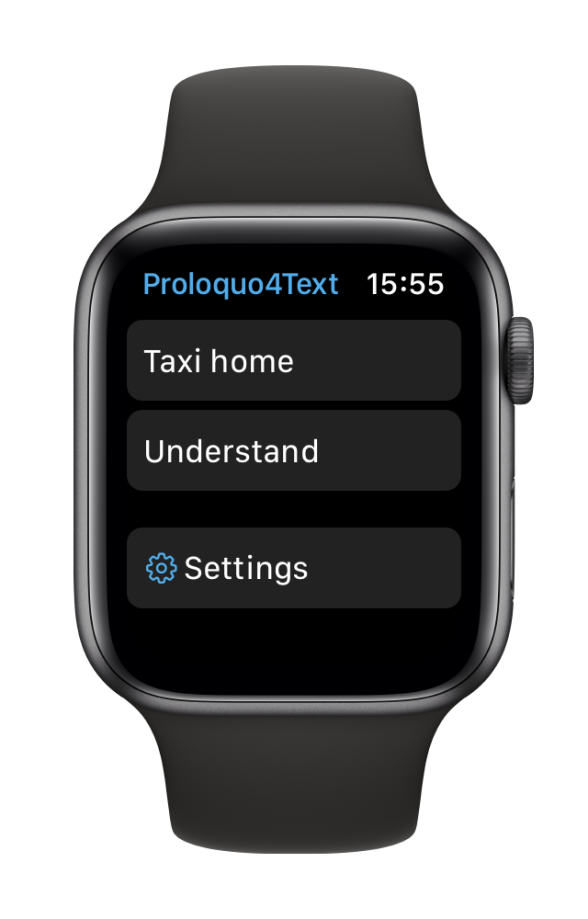 Settings
Adjust how text is shown
In Settings, choose between showing a phrase word by word or as a sentence.
Word by word
When you choose to show text word by word, you can set the reading speed to fast, medium or slow.

As a sentence
When you choose to show text as a sentence, the entire selected phrase will be shown.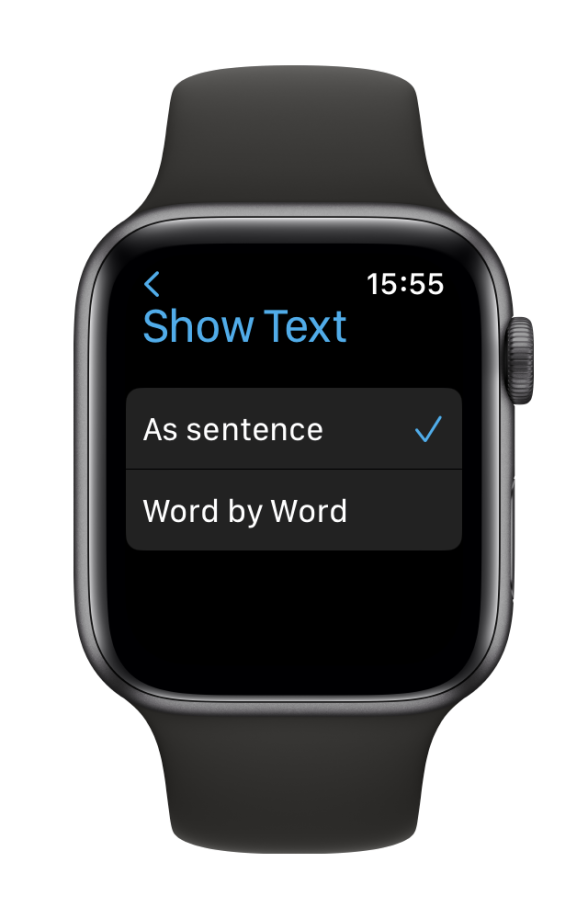 Voice output
To have the displayed text spoken aloud, toggle voice output to green.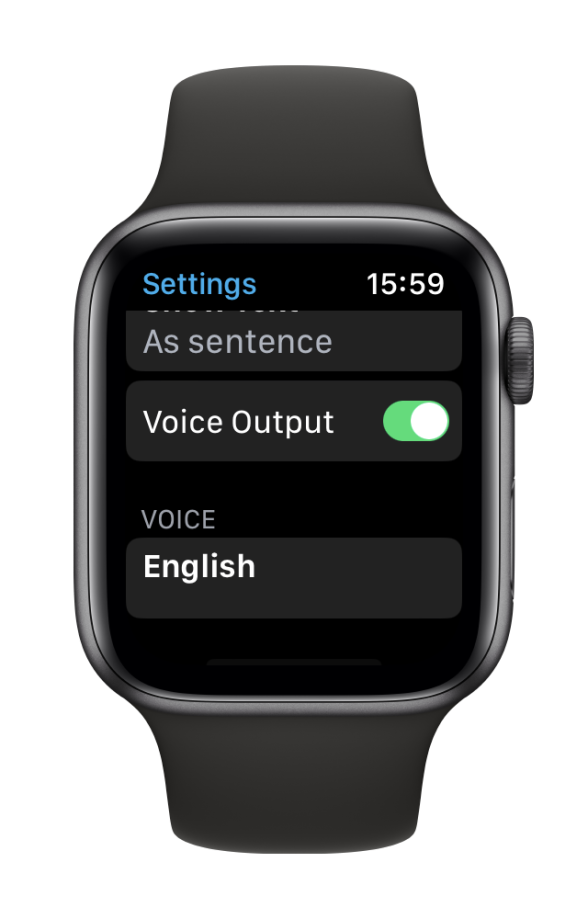 Voice
Choose from the range of available Apple Voices. You will see a selection of voices in the language that matches your iPhone settings.

Can't find a voice you like? For more options, open Settings on your Apple Watch. Go to Accessibility > VoiceOver > Speech > Voice. Download the voice you want. It may take a while before it is downloaded.