License information
Voices are licensed at one voice credit per voice per computer. The Infovox iVox voices are for personal use. For professional or commercial use, please contact our Support.
Infovox iVox voices are developed by Acapela Group, the European leader in speech technologies, and distributed worldwide by AssistiveWare.

Activate your quality voices
Infovox iVox voices can be downloaded and used free of charge for a 30-day trial period. We encourage you try out as many voices as you like.
First download and install Infovox iVox. Like the voices? Purchase voice credits (one per voice) and permanently activate your voices.
Price per voice credit: EUR 14.99 / US$ 14.99.
| Voice Credit Discounts | |
| --- | --- |
| 5 or more | 20% |
| 15 or more | 30% |
| 30 or more | 40% |
| 125 or more | 50% |
If you need help using your voice credit, please read this FAQ.

Infovox iVox 4.3 (macOS 10.6 - 10.9)

Infovox iVox requires macOS 10.9 or higher
Voices that speak for themselves
Choose from 100 voices, ranging from friendly adult voices to genuine children's voices. The voices are created using real recorded speech, making them feel surprisingly natural. For some languages, you even have multiple options.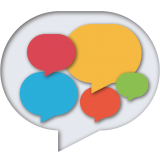 Who is Infovox iVox for?
With over 100 voices in 32 languages to choose from, including expressive, happy and sad voices, specialty voices and the world's first real children's voices, Infovox iVox offers a voice for everyone.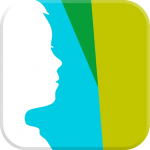 Infovox iVox
High-quality voices for Mac
The most natural sounding Text to Speech voices yet for macOS